Man is mortal and life is relatively very small. But our beloved earth is beautiful and so is our life. One of the many amazing sites in this very beautiful world waterfalls are very eye catching. If we don't watch some of this striking waterfall our so called short life would not be complete.
One of these amazing waterfalls is Victoria Falls which is located in Zimbabwe. It is the largest singular waterfall in the world spanning a width of 1.7km which has a height of 108m as well as an average flow of 1 million liters per second! The look of this smoke that thunders will make you self effacing and enthralled. With its brink spanning a distance of a hard to believe 2 km in its average flow of 1.3 million liters per second, this fall is a wonder of earth. This amazing falls actually consists of a number of 275 individual waterfalls and cascades.
Easily the most famous waterfall in North America is the Niagara Falls. Niagara falls is the biggest waterfalls of the world by volume. An enormous average of about 750,000 gallons per second water flows through this striking waterfall. In addition to its raw power, the falls is easily one of the easiest to access and we can get a view from all sorts of angles of this waterfall.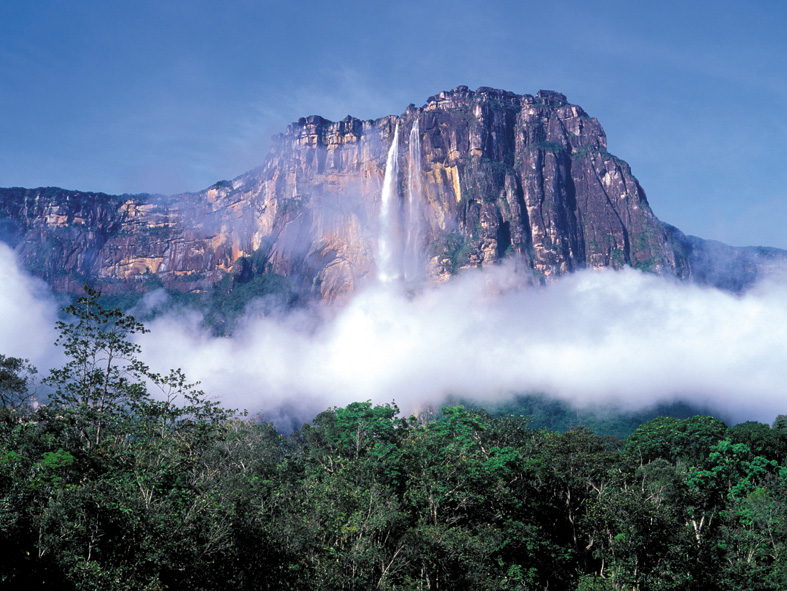 Angel Falls, located at canaima in Venezuela, Plunging uninterrupted for 807 meter from a mystical tabletop mountain deep in a Venezuelan equatorial rainforest, is widely recognized as the tallest permanent waterfall in the world.
Kaieteur Fall, located in Guyana, is said to be one of the tallest single-drop waterfalls in the world. This rectangular shaped monster sits atop the ancient Guyana Shield amidst some of the most pristine rainforest left on earth!
Indeed visit at some these waterfalls can change your life in a way that you would have never thought.